A Taste of Bubbly: Champagne Region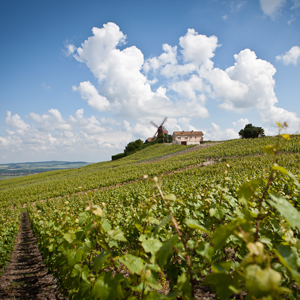 A Taste of Bubbly
For those looking for a Champagne tour with a good introduction to the various tastes and styles of Champagne available, this tour is the answer. After taking a short, scenic train ride through the vineyards to Epernay, Moët and Chandon is situated within walking distance of the town center and you will meet your guide at a central departure point before being taken to the vineyards where you will have a tour at a smaller producer.
Includes:
...
About Avanti Destinations

The passion to serve and inspire savvy travelers with innovative and personalized vacations has been the driving force for 31 years at Avanti Destinations. We have the passion for independent travel and want to share it with you! We provide you with authentic travel experiences backed by our expert knowledge. You go where you want. When you want. With the flexibility to savor special moments along the way. Your vacation is uniquely yours. That's Avanti!
Our record of success at Avanti
...
Day
Destination
1
Champagne
2
Champagne
3
Champagne