Highlights of Prague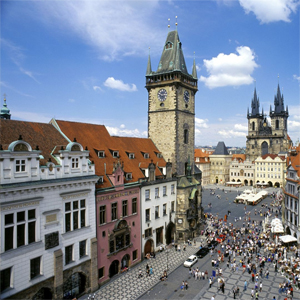 Highlights of Prague
Prague, the jewel of central Europe, has been a place of nobility, religion and culture since the 9th century; found to be ideal for any lover of history, beauty and adventure. Once the largest city in central Europe, Prague is home to famous sites such as Prague Castle, the Charles Bridge, Old Town Square and St. Vitus Cathedral all perfect displays of its blended Romanesque, Gothic, Renaissance and Baroque architectural styling.
...
About Avanti Destinations

The passion to serve and inspire savvy travelers with innovative and personalized vacations has been the driving force for 31 years at Avanti Destinations. We have the passion for independent travel and want to share it with you! We provide you with authentic travel experiences backed by our expert knowledge. You go where you want. When you want. With the flexibility to savor special moments along the way. Your vacation is uniquely yours. That's Avanti!
Our record of success at Avanti
...